The House released spending parameters for the Fiscal Year 2024 state budget, once again proposing a responsible, conservative funding plan for the state. The House is moving forward with a state budget of $8.5791 billion for the next fiscal year beginning July 1, 2023. The plans calls for an increase of $364.3 million over the current year spending level of $8.2148 billion.
The funding breakdown amongst the various budget subcommittees is: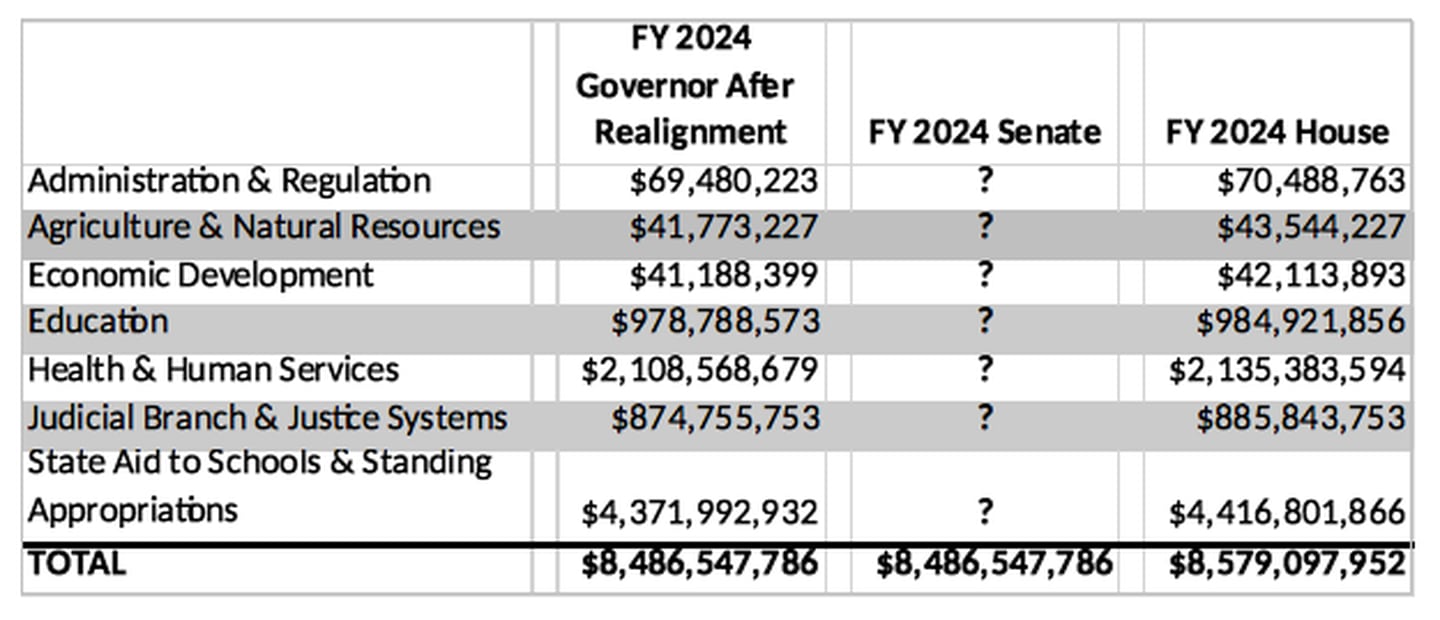 The largest increase goes to the state's local school districts, who receive an additional $127 million through the 3 percent increase in the state foundation formula plus the results of the adjustment in property tax valuations passed in Senate File 181. The budget also contains the funding already passed for the implementation of the Educational Savings Account program.
Funding increases are provided to the various budget subcommittees to address a number of critical issues facing Iowa. The budget will include new funds that will be used to provide increases to the Department of Corrections and state public safety programs. Provider rate increases for nursing homes, mental health providers, and substance abuse treatment will be funded in the Medicaid program. Additional funds will also be used to address workforce shortage issues facing a number of professions.
Budget subcommittees have already begun work on the individual line items contained in their individual budgets. As that work is completed, those numbers will become public.