Recently, the U.S. Department of Health and Human Services approved Iowa's Family First Prevention Services Act plan. Family First is a federal law that changes the direction of child welfare services across America. Iowa is the 11th state in the nation to receive approval for its prevention services and programs plan.
Family First is intended to safely reduce the foster care population, place children with known and stable caregivers, and reduce the number of youth in shelter and group care settings. This legislation allows federal child welfare dollars to be used to help keep children out of the foster care system. Under the previous federal law, most federal dollars could not be accessed until a child was placed in foster care. This change will allow states to expand access to services that help keep families together before a child is placed in foster care.
Family First however does put significant restrictions on where kids in foster care can be served. The use of federal funding for placement in a group foster care setting is significantly restricted, with a strong emphasis placed on recruiting and utilizing foster families and relatives to provide care.
Iowa has already implemented many of these practices and the data shows significant improvement. The chart below shows the decrease in children being removed from their families over the last two years in every geographic area of the state.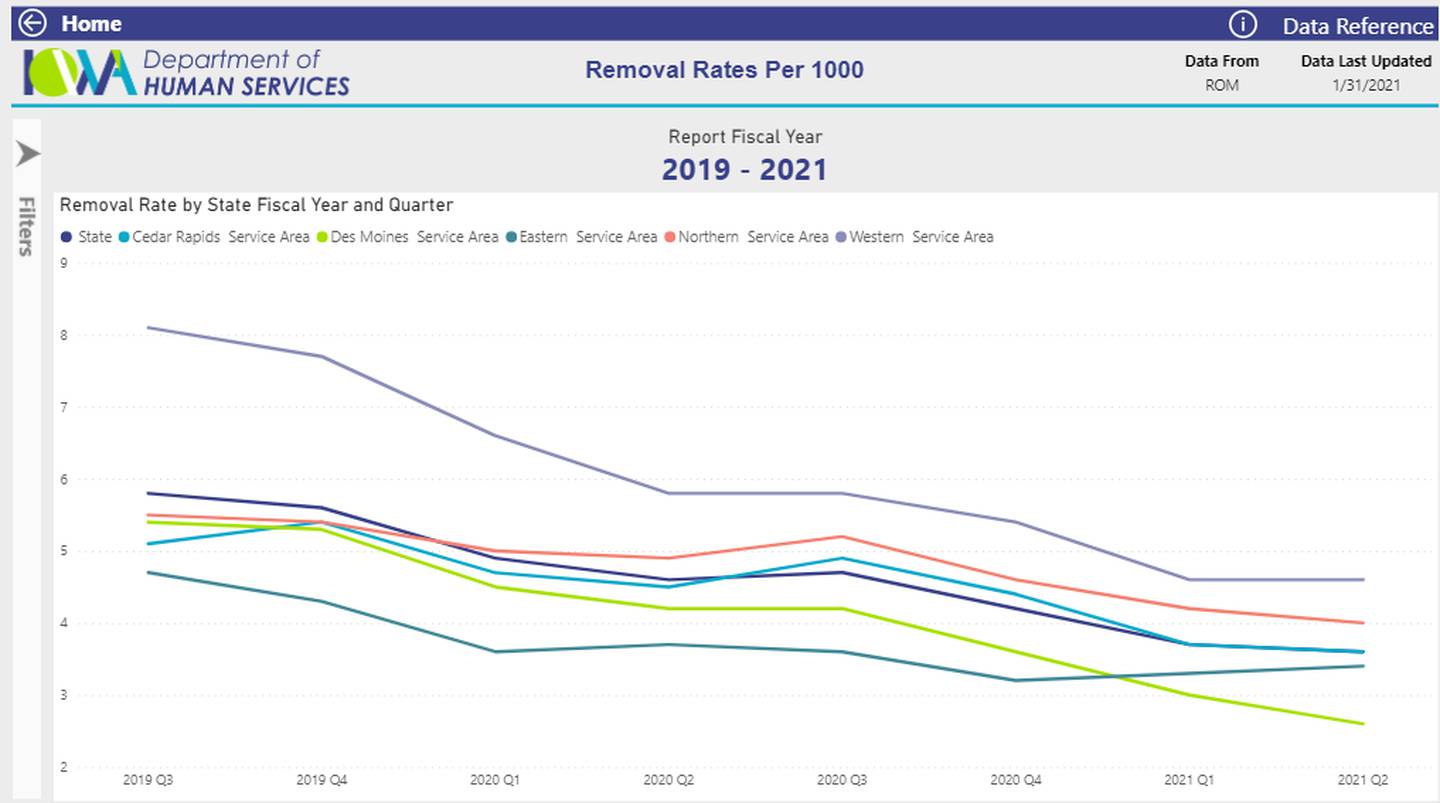 Forum Schedule This year, due to COVID-19, forums will be held through an online form called Webex. To take part in the forums, pre-register by emailing Representative Fry at joel.fry@legis.iowa.gov. An email will be sent 24 hours prior to each meeting with a link to join the meeting.
The schedule for the last forum for 2021 will be: April 1st at noon.