Aulden Allen "Al" Goben passed away on May 8, 2023 at Clearview Home Care Center in Mt. Ayr, IA. He was born August 26, 1941 in Lucas County, Iowa near Stephens State Forest as the eldest child of Floyd Sherman "Bunker" Goben and Carmen Lorene (Gwinn) Goben. He later welcomed siblings Connie Moore of Osceola, IA; Chasty (Kayla) Goben of Melrose, IA; and Esther Harlan of Waverly, IA. After early years attending a Lucas County country school, he graduated from Chariton High School in 1959 and began adult life working construction in Iowa and South Dakota.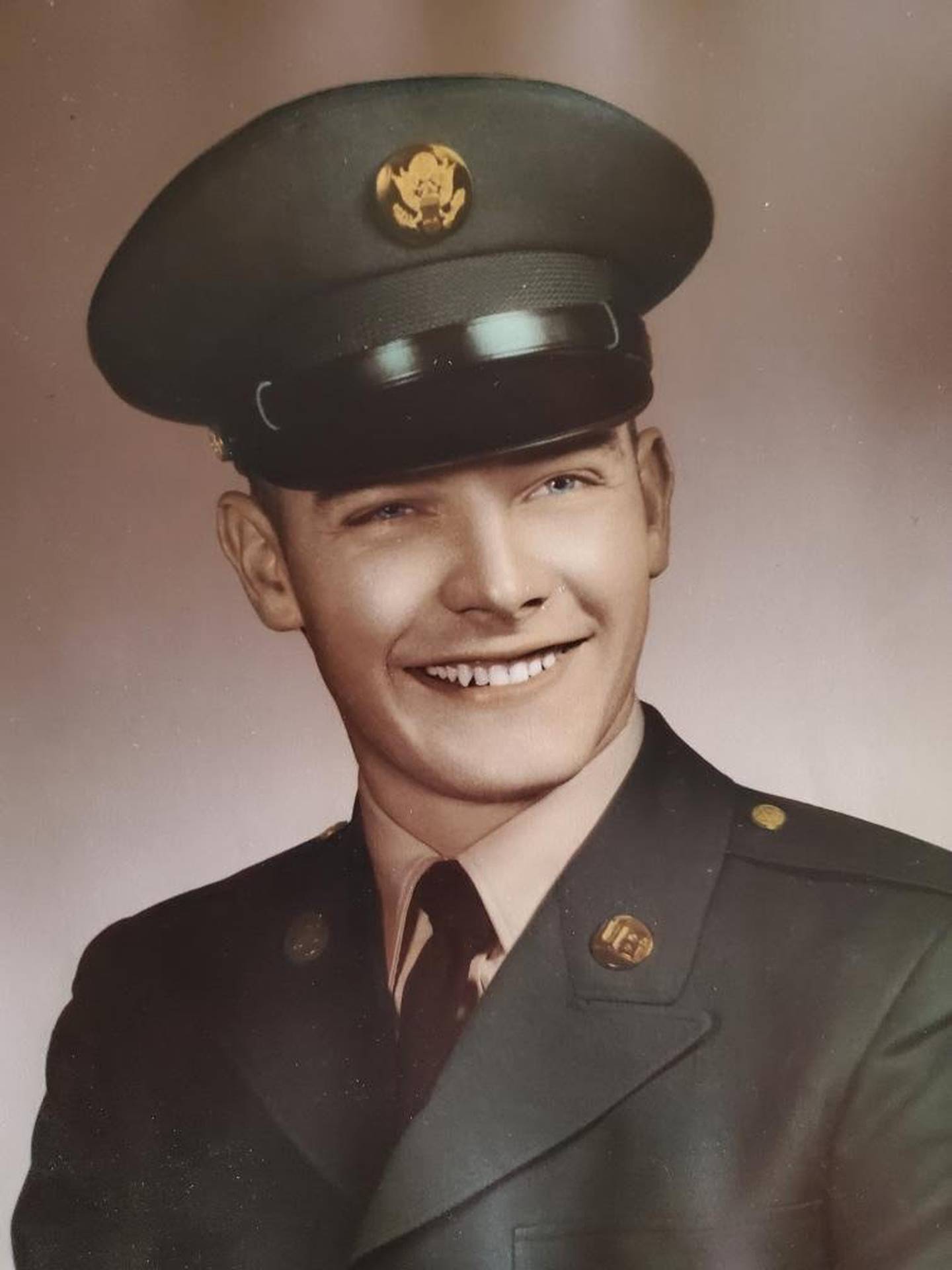 He enlisted in the Army in 1961, first becoming a member of the 101st Airborne at Ft. Campbell, KY and then being honorably discharged in December 1964 as Sgt. E5, Special Forces Green Beret at Ft. Bragg, NC. Following military service he married Mirella Segalotto, welcoming her two sons Frank (Lyn) Segalotto of Dale, TX and Mike (Kathryn) Segalotto of Austin, TX, then expanding the family with son Allen (Kelly) Goben of Indianola, IA and daughter Sherry (John) Farnham of Des Moines, IA.
On March 23, 1973, he was remarried to Nancy Smith Braby, and welcomed her children into a blended family including Cindy Cole of Redfield, IA, Tony Braby of California, MO, and Kelly (Leta) Braby of Midwest City, OK. Daughter Sarah (Dale Short) Goben of Osceola, IA was born to this union, and then they declared Eight is Enough. From this "yours, mine, and ours" family, Al enjoyed having 17 grandchildren and 14 great grandchildren. He especially loved fishing trips with his grandsons with stories at least half true, and visiting & playing music with his granddaughters. He lived the latter half of life in Osceola, IA though had lived north of Humeston for many years in a house owned by Dwight and Jean Joy, who he spoke of fondly even after they retired out of state, for their many years of friendship and support.
In the middle part of life, Al and his family & friends re-opened the Chariton Archery Range where he enjoyed many friendships with days shooting archery and nights around the campfire. Here, he made lifelong friendships including close friends Jim Snook and Mike Baker. Al was known for his music and sharp wit, telling many stories and jokes until the wee hours of the morning. The archery range thrived, growing to over a hundred members and hosting "shoots" with people coming from across Iowa and neighboring states. Al enjoyed successful competitions and a bow hunting trip for black bear in Canada. From early days playing music around the campfire, he later developed a country band called The Panhandlers with close friends Gary McVey and Ike Johnson that played around Iowa and northern Missouri. A self-taught musician, Al could play anything with strings as well as piano, though he most often played the lead guitar and dobro. He also enjoyed many years of golf, and was a lifelong Iowa Hawkeyes fan. Al often spoke of his many Gwinn and Goben cousins, and he was especially close with lifelong friend and cousin Les Gwinn. He loved his aunts and uncles, and over the course of life developed a close relationship with his uncle Ed Goben.
People may remember Al for his attention to detail and excellence in wiring. During his early adult life, he became a licensed electrician, opening Al Goben Electric in Humeston, IA where he wired houses, machine sheds, and grain bins for many years throughout South-Central Iowa. He and Nancy also opened the Osceola Can & Bottle Redemption Center that they jointly operated for several years until Nancy took over operations as he transitioned back into maintenance and electrical work. In the latter half of his career years, he worked in construction and as an electrician throughout the Des Moines area, helping build and wire several commercial buildings until retirement. Whether working for others or owning his own business, he worked diligently with a continual focus on excellence. Unbeknownst to most people, as a business owner with Al Goben Electric he quietly provided discounted work for many senior citizens who may have otherwise struggled to pay.
Following his early days in the military and young adult life, he was sometimes described as a warrior without a war. His battle became one with cancer, though, as he faced the disease at age 49. While the illness went into remission several times, he fought 7 battles with various forms of cancer until his final days in this life. He deeply appreciated the excellent medical care provided by the fantastic team at Veterans Hospital in Des Moines, IA, and later by Hospice care providers in Osceola and Mt. Ayr, and the Clearview Home Care Center team in Mt. Ayr, IA. Standing by him through these trying times was his wife Nancy, and they marked 50 years together before his passing.
Interment will be in the Van Meter, IA military cemetery, and no services are planned at this time. A celebration of life will be determined at a later date by his family.