MURRAY – Part of the Crocs mission is to "bring profound comfort," but little did the volleyball players at Murray High School know how much until they received a recent gift – a care package direct from the shoe company's CEO.
Murray English teacher Heather Fry Pate,said the return to school was a struggle as many students are still mourning the loss of three classmates – Rylon Cook, Gavin Werner and Brooklynn Eggers. She did what any teacher would do – she made herself available to talk and sought ways to help her students execute ways to honor their memory.
"A lot of the girls I've had in class, we just sat and had a conversation one day about how they wish they could have Crocs that look like Brooklynn's,'" Pate said.
Pate said Brooklynn's best friend asked if there was a way to find out of the style of Crocs Brooklyn wore are still available.
"I looked and everywhere I looked it said 'Out of Stock,'" said Pate.
Pate said she wasn't sure if that specific style would be produced again, so she contacted the company through its website chat bot.
"The girl didn't seem real sure one way or the other if they would make the Crocs again," said Pate. "So I found an email for the CEO online."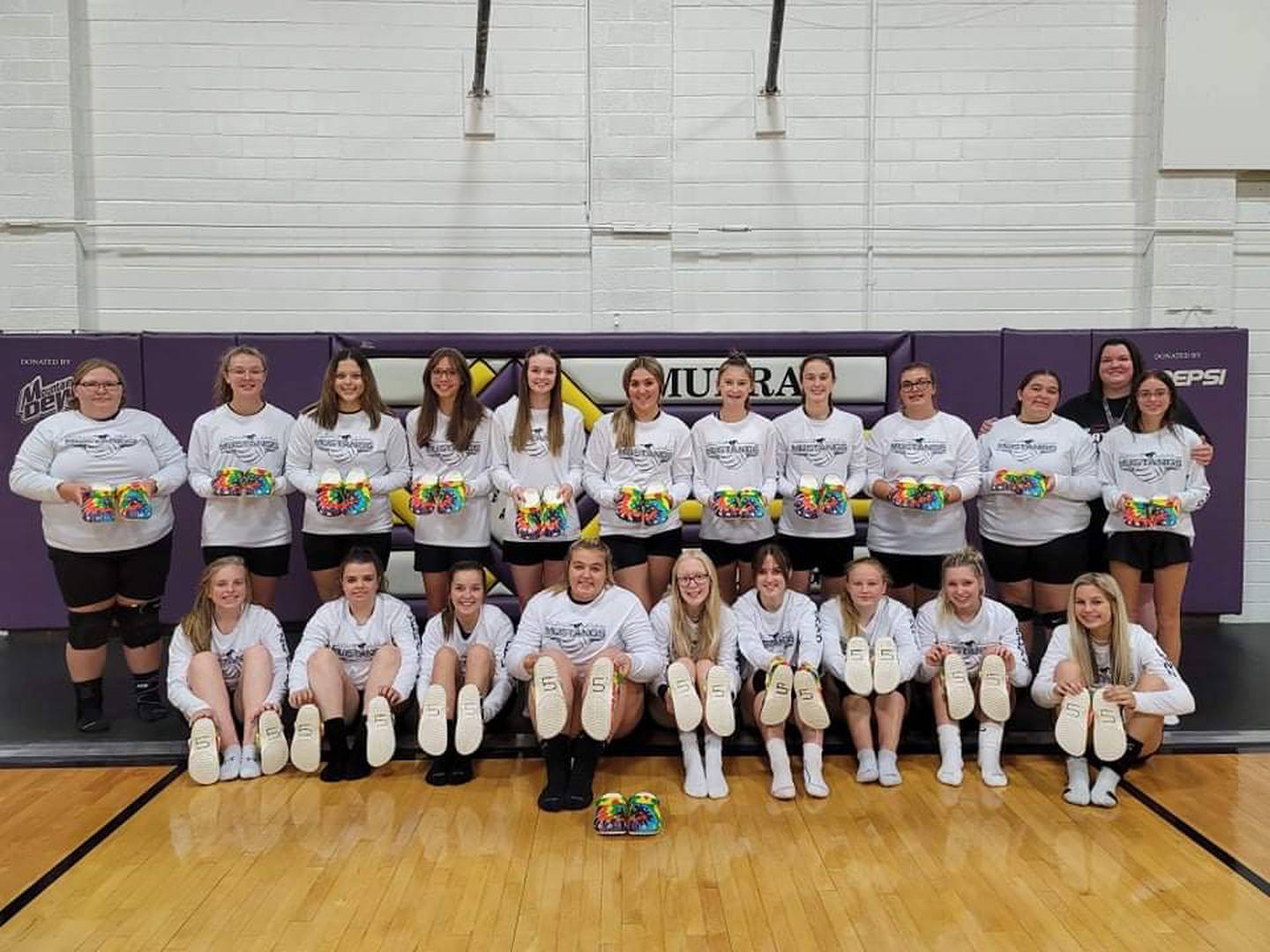 A gift
Pate messaged the company's CEO, Andrew Rees, but never thought she'd actually hear back. But she did a few days later.
"It wasn't long at all for someone who's a CEO," said Pate.
In the email to Rees, Pate shared about the community's tragic accident and that Brooklynn had always worn her Crocs.
"They were something she loved," she said.
Pate said the email was passed on to Ryan Roccaforte, senior manager of global communications, who checked every store and area of the company.
"When he found out they won't have those in production anymore, he emailed me and said, 'Can you have the girls pick out a different design because we'd like to send them a care package of Crocs,'" said Pate. "He wanted names and sizes and everything. The girls were so excited."
While Brooklynn's signature orange, purple and white tie-dyed Crocs were no longer available, the Murray volley ball team was gifted 23 pairs of full color tie-dye Crocs. On their soles, they marked No. 5, Brooklyn's jersey number, with Sharpies.
Pate said she is deeply moved by Reese, Roccaforte and the Crocs company.
"The generosity gives you faith in mankind that there are still people doing great things out there," said Pate. "That somebody took a tragedy for young kids and totally made something special out of it."
The team was sure Brooklynn received a pair, too, which were placed at the desk she once sat in during Mrs. Pate's class.
A place to reflect
Drew Hiatt said he's been wanting to build a tailgate bench for the county fair for a number of years, but never quite got around to it.
"I had all the wood and stuff, but when everything happened, I just took a break," Hiatt said, as he grieved the loss of his classmates.
As this year's Clarke County Fair approached, Hiatt recommitted himself to the project. His mother encouraged him to donate it to the school in memory of his classmates.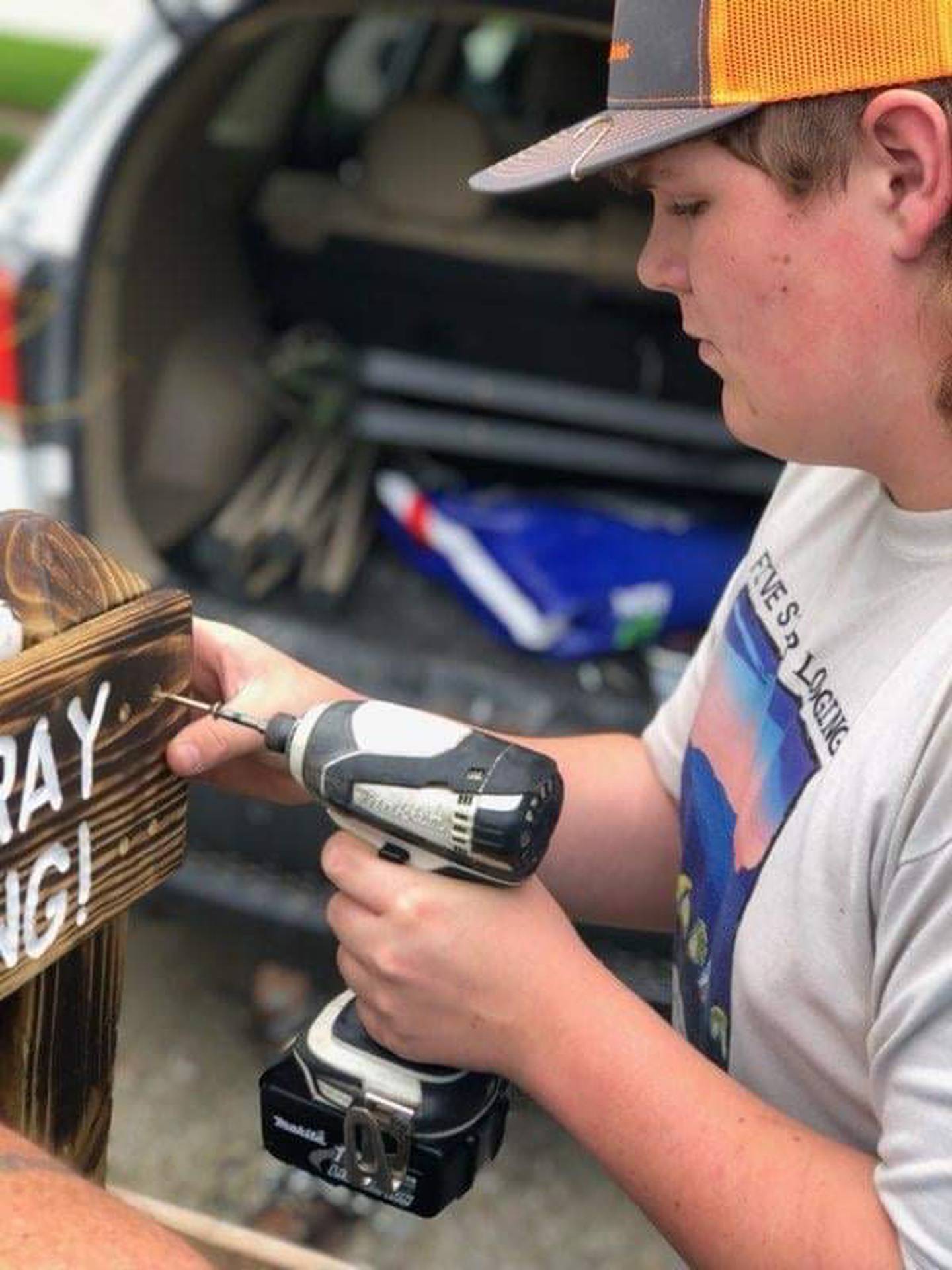 "I was still looking for a tailgate, and then Rylon's dad, he had a parts truck ... so I got an old beat up tailgate off his parts truck and put that on it," said Hiatt.
The bench is constructed with treated lumber with the tailgate serving as the backrest. With the help of his boss Kyle Halls, Hiatt used a torch to add texture and color.
To have the support of his parents, his boss and Cook's father meant a lot to him.
"I think it, it's helped me in the grieving process of it," Hiatt said.
The bench, which is kept in the football shed, is pulled out for home games.