Tom Bahls
From Tom Bahls running for Osceola City Council 3rd Ward:
"Tyra,
Thank you for the opportunity to lay out my interest in public service, platform and initiatives. I think a forum comprising of all persons running for elected office that the public can attend would be great.
I have been in office for about 1.5 years. I was appointed to the third ward position that was vacated by Damon Boyd by Mayor Kedley and the City Council. In my career, I have never sought public office, but have always served the public. I have been on downtown marketing Groups (Davenport , IA and Elmira, NY). Led public service not-for-profits, and worked contractually for municipal governments.
My wife and I are "small town" people, moving to central Iowa from Eastern Iowa (Blue Grass). We appreciate the ease to get things done, the neighborly attitude and the comfort of a small community.
When asked by Mayor Kedley to serve as the third ward council member, I initially replied 'no.' I liked the privacy of my life and my ability to 'just live it.' I quickly realized that this community was in transition, from an agricultural community to one that is heavily based in commercial and industrial activity. I also recognized the outstanding leadership and vision provided by our City Manager, Ty Wheeler and the Mayor, Thom Kedley: these are two young men who want all to prosper in the successes of the Osceola community. Just in my short time serving as the third ward council member, I have seen significant successes, from the wastewater treatment plant construction, to the sidewalk program, to a new city park, to the demolition of blighted properties, and on and on. Significant and positive change has occurred, and I want to help prosper this change into the future.
The goals and platforms I feel are important, but certainly not exclusive are:
• Continued aesthetic improvement and/or removal of blighted properties. A renovation of the downtown square that not only brings in new business, but assists current businesses with expansion and in increasing their services and employment base.
• Continued development of the west Highway 34 corridor commercial district. Attraction of tenants and employers to the newly designated commercial/industrial district to the south of Walmart.
• Increase the construction of low, middle, and upper income housing. The city's population nearly doubles Monday through Friday with workers coming in from out of town; it is time to provide housing for them, add contributing members to our community, and increase our tax base.
• The city has acquired all properties to allow the construction of a new reservoir: It is time to complete the job to allow for more residential and commercial growth.
I am fiscally conservative and socially progressive. I am a good listener that bases decisions on community input and what is best for our community, both in the short term and the long term. I have lived and worked in big cities and small towns literally across the US and believe the experiences gained give me the ability to see all points of view and have the capacity to make balanced decisions. I also work in an industry (healthcare) that gives me a pretty accurate picture of the health and wellness needs of our community."
Miles Murphy
Response from Miles Murphy running for Clarke School Board District 3
1. If you are already in office, how long have you been in your position? "N/A
2. Why do you want to run for this position?
"I have lived in Osceola for seven years so far, and have seen the challenges the schools have faced dealing with multiple issues from finances, discipline, staffing concerns, facility maintenance, construction, and communication. As time has passed, I found myself wanting to do more but not sure exactly how to go about it.
The more I began to consider what I could do the more I realized the best place for me to help make positive change in the community is by helping govern the processes and policies from the top. I believe we have many faculty and community members who want Clarke Community schools to be the best Clarke we can be and I hope to achieve that through my position as a board member."
3. What are your goals should you be elected?
"Firstly, fiscal responsibility and stewardship. As a taxpayer, I as do many others, feel it is important to look objectively at what our taxes are being used for and make the most of what we can. As such, it is my goal to make sure due diligence is performed when allotting funding and ensuring the money spent is in the right places, the right time, and for the right purposes in order to further the vision of making Clarke Schools the best we can be.
Second, the right people. I have had many different roles in my past professional life and one of the most significant factors to success in any organization is having the right people in the right places. As such, I feel we need to make sure we not only hire the best we can, but make a concerted effort to recruit talent through incentives and good benefits; also do more to retain the exceptional staff members we currently have.
Third, expand the trade, tech, and agricultural programs. I take a look at Clarke County; we have a lot to offer in the way of employment and professional opportunities. I feel the trade, tech, and agricultural programs are the key to growing our community. The opportunities for local employers to take recent high school graduates and launch them into rewarding careers, with good pay, good benefits, and future growth is exceptional. If I went back to high school and had the opportunity to learn a trade early on as a young man and immediately transition into a fantastic career, I would have made very different choices. This year, our schools were not able to offer industrial arts classes to our students because we could not find a person qualified as both an industry professional and a certified teacher, and I find that to be a greatly missed opportunity. This leads me back to my second goal to recruit and retain exceptionally qualified and talented teachers. I feel we have an obligation to do better for our students and community.
4. What qualities do you possess that you think will be an asset to the board/council?
I have held many jobs as a young man growing up in Texas, from the traditional mowing lawns as a teen, to cleaning golf carts as the local country club. I then found myself working at Home Depot as a lot associate helping customers load their purchases into their cars and trucks. After 6 years, I had worked in every department in the store and had risen to a management position. From there I joined the U.S. Air Force as a diesel generator technician. As a young airman, I learned a valuable skill and plied my trade all over the world throughout the Iraq and Afghanistan wars, as well as home in North Dakota and Hawaii.
When my seven years of active duty was up, my wife and two young daughters found ourselves in Osceola the home of my wife's alma mater. I joined the Iowa Air National Guard and proceeded to learn a new skill as a cyberwarfare operator, charged with defending our nation from cyber attacks. Throughout this time, I learned a tremendous amount about working as a team, building communities both at home and overseas, as well as managing programs with monumental impacts to both the people who I was charged to guide and mentor as well as to multi-million-dollar national security assets.
In my time in the service and in my professional life now I have learned one very important lesson: 'learn fast, work hard, and be honest.' I'm eager to take on a new challenge by being elected to the Clarke Community School Board and I hope everyone goes out exercises their voice on November 2nd and vote."
Crystal Ashby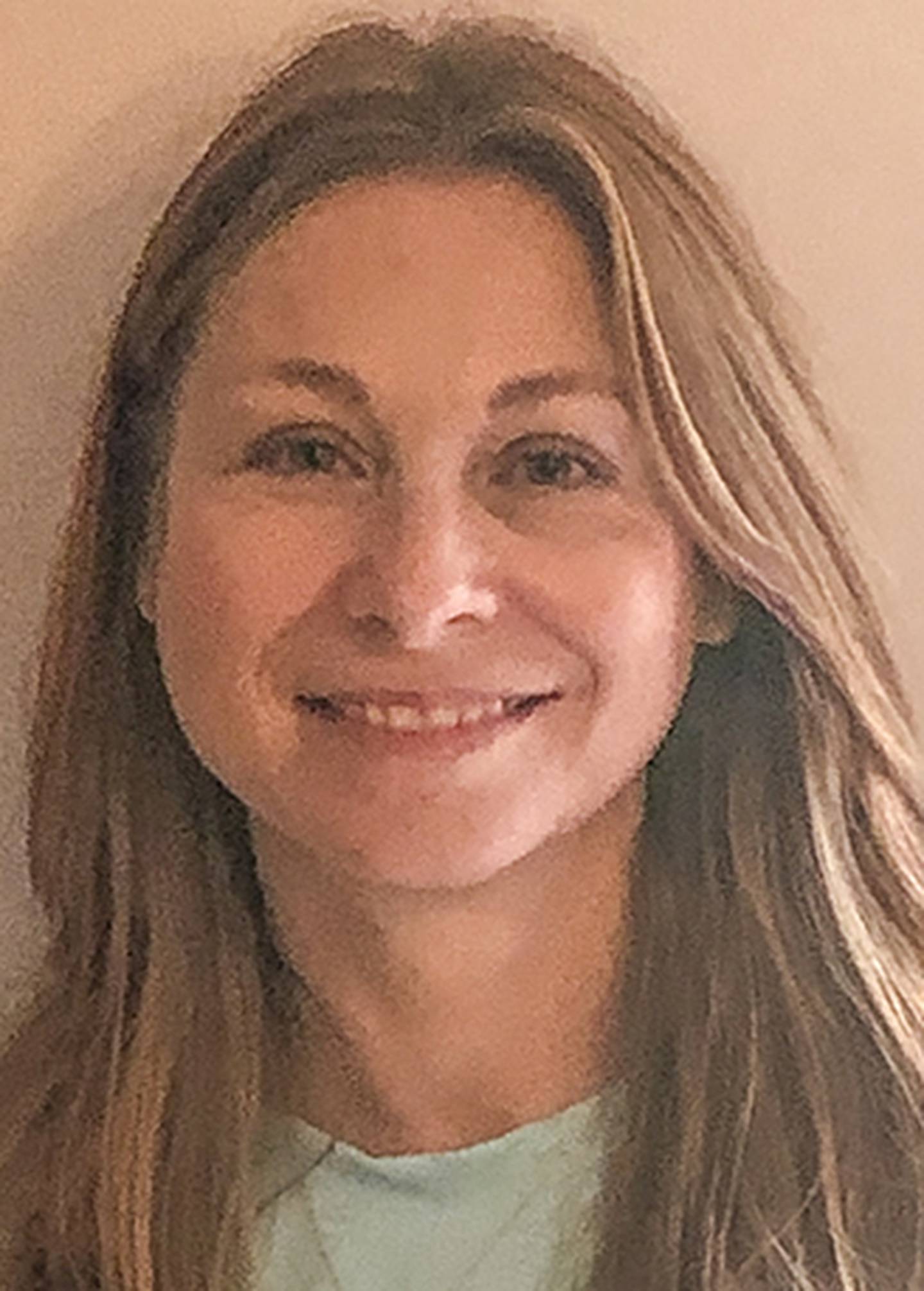 Crystal Ashby running for Murray School Board At Large
1. If you are already in office, how long have you been in your position?
2. Why do you want to run for this position?
"I have lived in Murray almost my entire life and graduated from Murray Community School in 1995. Public service, particularly unpaid service, is a job that everyone feels they can critique but few actually want the responsibility of. I would love the opportunity to serve my community in this way."
3. What are your goals should you be elected?
"When my husband and I decided that we would homeschool our two sons, we did so largely because we wanted a strong family unit in which our priorities would be; first: God, second: family, and third: work. We live in a great community where the school sees a lot of support from parents but I would love to see even more family involvement in our school. My main goal would be helping to bridge the gaps between school administration, teachers and staff; parents and students; helping to foster even more partnership in all areas. Education should not be compartmentalized, but should be everyone's job and responsibility."
4. What qualities do you possess that you think will be an asset to the board/council?
"Now that I am on my 10th year of homeschool, I think I can confidently say that I have a unique insight into areas of school that not everyone gets. I have been a student, trying to learn all the things a teacher said I had to learn. I am a teacher, trying hard to keep my students' attention on the things I know they need to learn. I am an administrator, making curriculum decisions for my school. Most importantly I am a parent, desperately wanting the best for my kids. Simply, I would like to approach my community's public school with the same passion and commitment I've put into my family's homeschooling."
Jeanne Klein
Jeanne Klein running for Murray School Board At Large
"I'm Jeanne Klein and running for the Murray Community School Board.
I live in rural Clarke County with my husband, David, and our five children. I have been working at Osceola Foods for over 23 years and my current role is cost manager. I attended American Institute of Business after high school and received my Associate's Degree in accounting and financial management. I then went on to get my Bachelor's Degree in accounting and business administration from Graceland University.
One of the biggest reasons I am running for the school board is to give back to the community. I would like to listen to feedback throughout the community and bring those thoughts, ideas or suggestions to the forefront to make our school the best it can be.
Over the years, I have gained many leadership and tough decision making qualities. I feel that would be a great asset to the Murray school board. I will be able to assist with making decisions to meet the needs of the school, students and staff, so all parties are in a welcoming, productive environment.
Additionally, my background in accounting will aid with creating budgets and assisting with any financial reconciliations that need to occur. Lastly, the Murray community is a great place to raise your children and become involved in the community, which I am so proud to be a part of."
Bethany Riemenschneider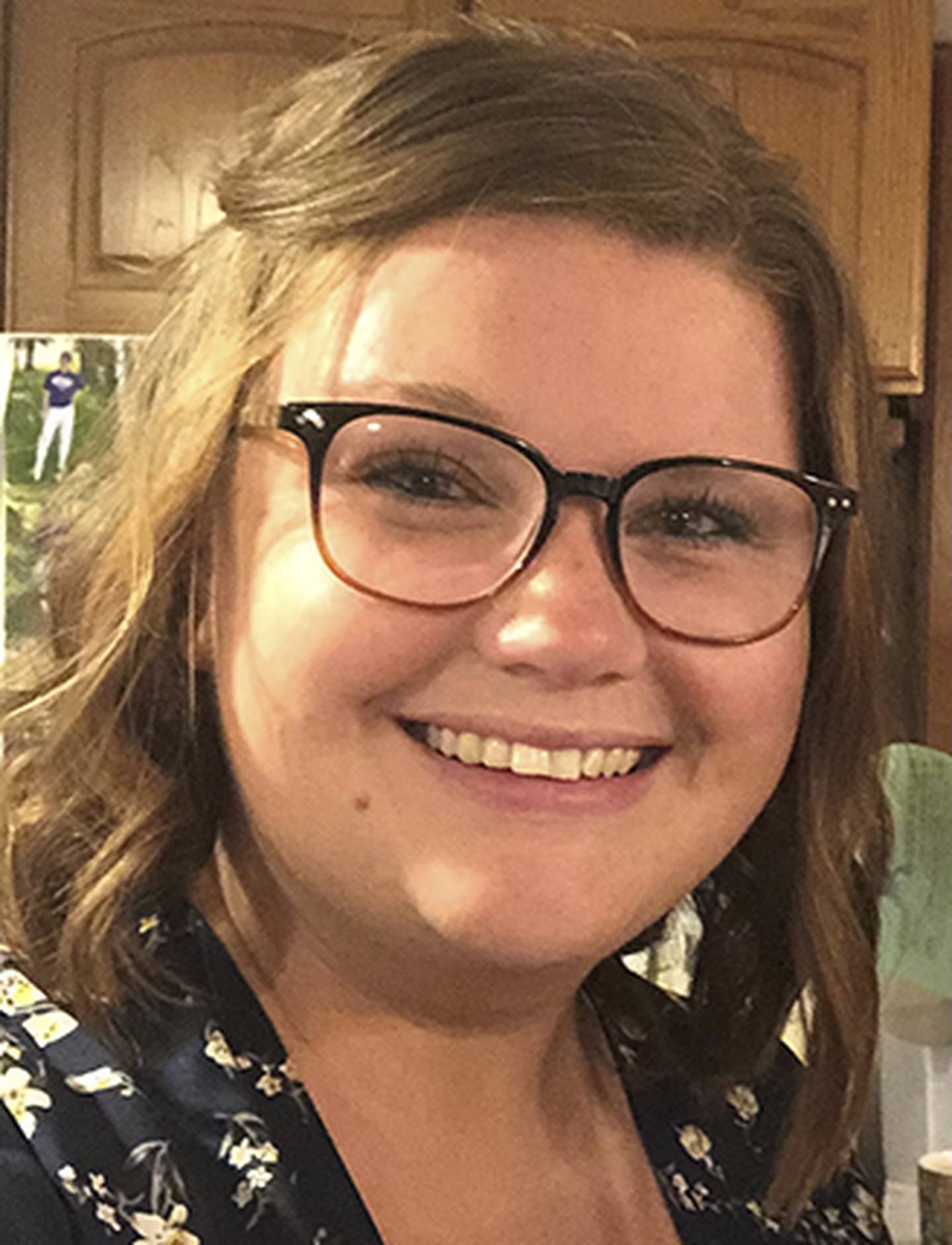 Bethany Riemenschneider is running for Murray City Council At Large:
1. If you are already in office, how long have you been in your position? "
I am currently filling the vacant position of Louis Hamilton and have been in the seat since May 2021."
2. Why do you want to run for this position?
"I want to be a part of the decision making process. I want to expand my knowledge of what is going on within the community and be a positive advocate."
3. What are your goals should you be elected?
"Be a voice for someone who may not feel like they are being heard. Bring a positive attitude to the council and work to keep improving the community."
4. What qualities do you possess that you think will be an asset to the board/council?
"I have an open mind. I understand that everyone's views may be different. Positive attitude and good work ethic. I stand true to my word and complete tasks that are asked of me in a timely manner."
Ben Hicks
Ben Hicks running for Clarke School Board District 3:
1. If you are already in office, how long have you been in your position?
"My wife, Sonya, and I have four daughters, and have lived in Osceola since 2011. I am a family medicine physician at Clarke County Hospital. I have not served on the school board previously."
2. Why do you want to run for this position?
"Clarke County has a great community with tremendous administrators, teachers, and staff at each school. However, I see many potential opportunities for improvement and growth. I want the best education possible for our community and my four daughters, and I feel like the best way for me to achieve that is by being on the school board."
3. What are your goals should you be elected?
"I'd like to help increase the standards and expectations for education at Clarke schools. Specifically, I'd like to see an increase in our overall performance in reading, math, and science, the percentage of students taking the ACT, and the percentage of graduates going to college or trade schools.
These are all currently below average for the state of Iowa. I also want to increase our STEM and computer programming offerings. Extracurricular activities are also central to a good education, as studies consistently show students involved in activities perform better in school. I believe we have the leadership, administrators, and teachers in place to make these changes and I want to contribute to that."
4. What qualities do you possess that you think will be an asset to the board/council?
"I have attended many school board meetings over the last several years, and feel that I have a strong idea of what it involves and fresh ideas to contribute. I work well with others, and I always attempt to keep an open mind with differing points of view. If elected, my commitment will be to do, at all times, what I feel is in the best interest of our kids' education."
Alyson LaMastres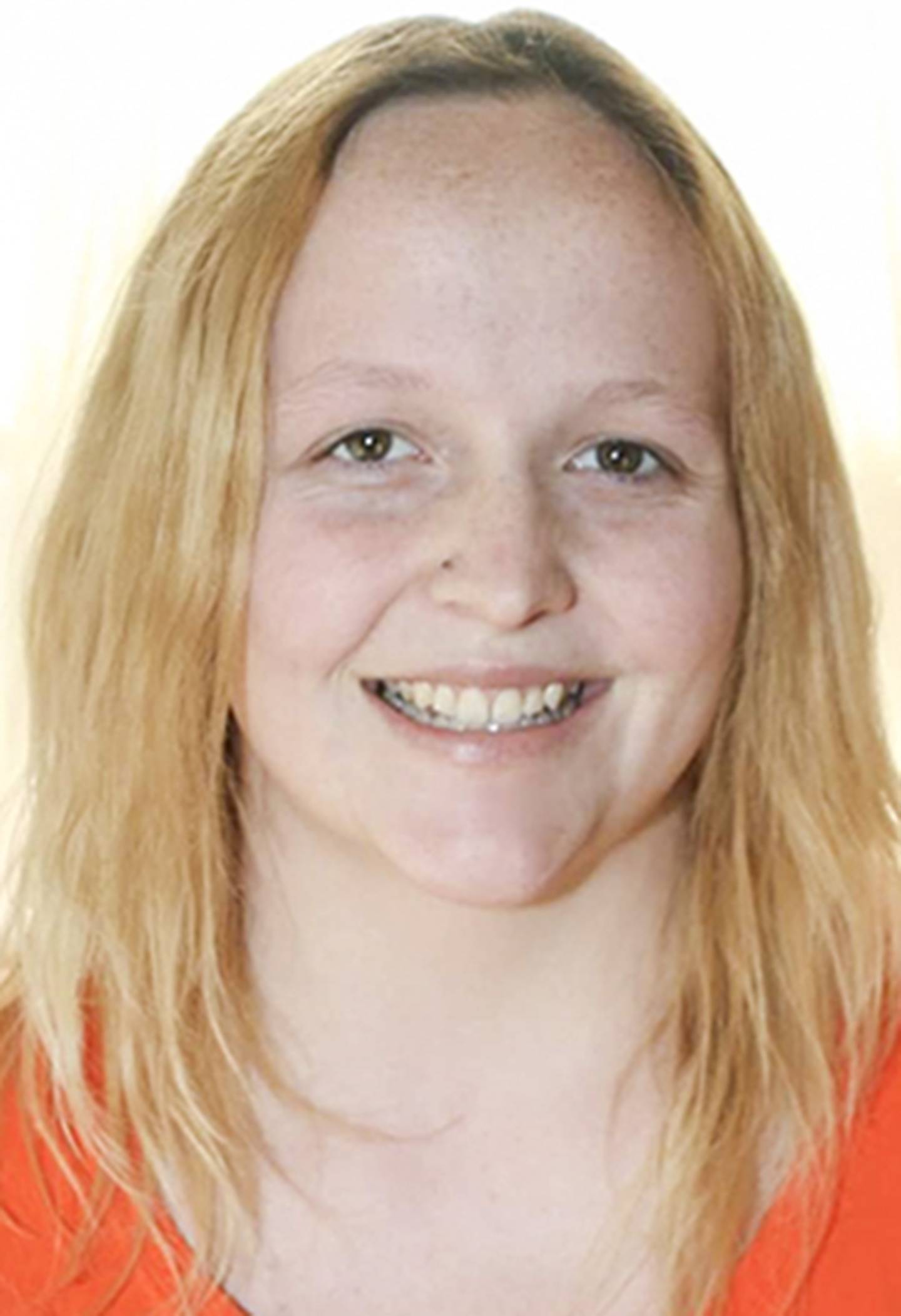 Alyson LaMastres is running for Murray City Council At Large:
"I want to run for this position, because this little town needs change. It needs to show some life asides from Casey's and the school and I want to bring that positive outlook to this community. We need someone to stand up for the community, someone who will listen to the people and think about the towns future, our kids, our grandkids and so many more who will reside in this town on down the road.
I am a mother of three [children], and 2 of the 3 are in school here. It's my family and those I consider family, watching my kids grow up in this community that has made me want to run for city council. I want to keep improving this community for everyone.
I'm a family and friends kind of gal and easy to get along with. I'm creative, dedicated, hard working, a team player, open minded, caring, I listen to people and their opinions and respect them for having one. I stand up for what I believe in and make sure others' voices are heard. I have passion and ambition to gain more not just for my job, but for the community and the school.
I am a person who wants to make sure to bring new ideas to the table. To figure out what's best for our kids, the people, and the community. Approachable, kind hearted, and hard working. I am 29 years old and have been working since I was 13. I want to make sure that my three kids, and everyone else's kids, grandkids, neices, nephews and more, grow up without having to worry about what's going to happen to this town in the future. I am a fresh face with fresh ideas. I am one who listens to everyones opinions and makes sure to understand their side of things as well and that's exactly what this town needs. Someone who will stay and be involved. Not someone who will just go with the flow of what others say or do.
Sticking up for this community is what I love to do and I love this community in my nine years of living here. Many people here are like family. This community has come together so many times for eachother and I wouldn't trade it for the world. Thank you for your time and I hope you will choose me as your next city council member."